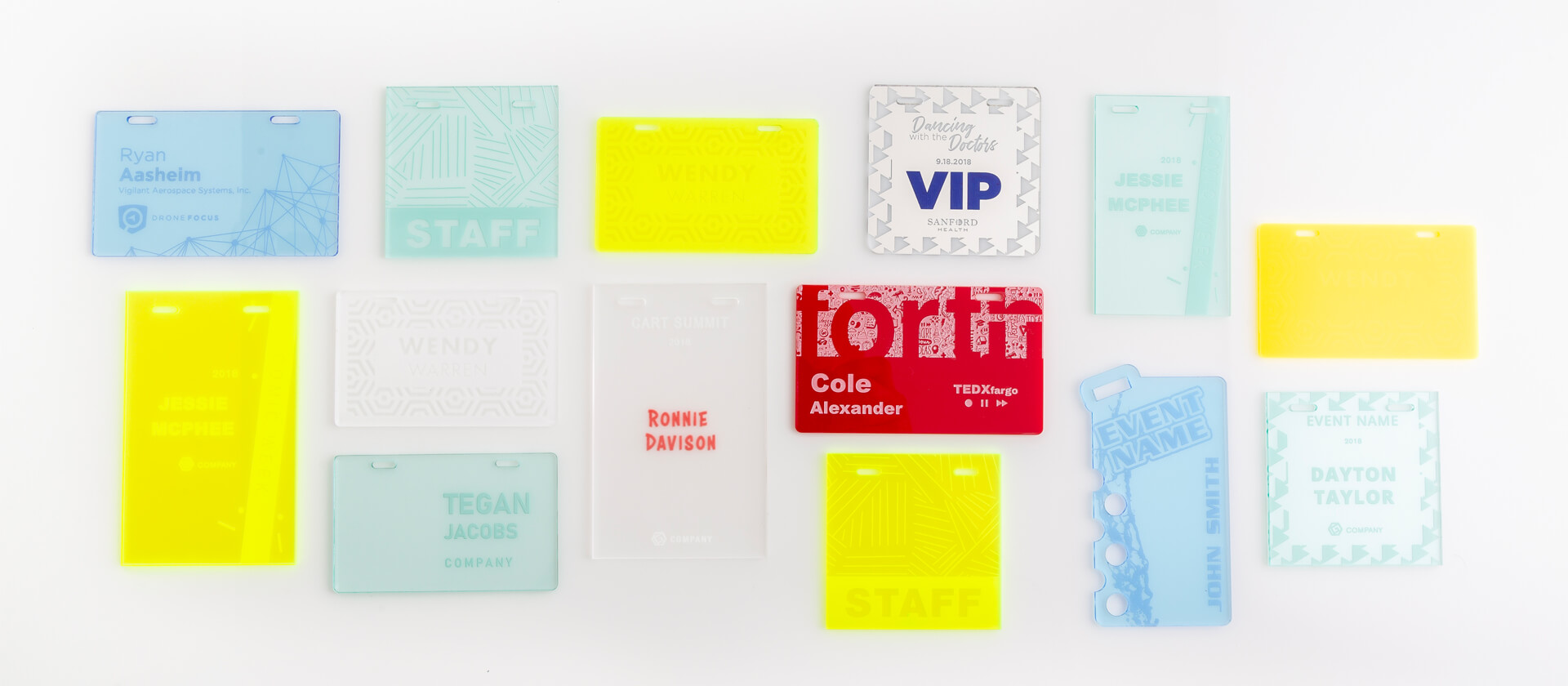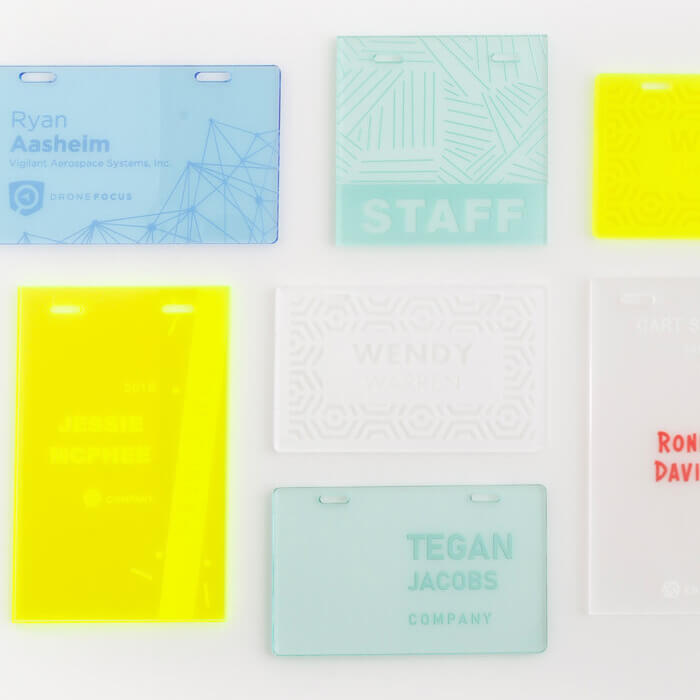 If you're looking to take your next event up a notch, you've come to the right place. Our translucent badges are strong and durable, but lightweight enough for your attendees to wear them throughout the day without feeling weighed down. They're perfect for elevating your special event or tradeshow.
The custom translucent badges are made from 1/8" thick acrylic with a one-color etched design. Transparent colored acrylic is tinted—meaning you can see completely through like sunglasses or tinted windows in vehicle—but it has all the benefits of glass without the weight or fragility of glass.
With our custom event badges, you can stick to our standard sizes or get creative with a shape that fits your event. Then add personalized names to make your event more memorable and provide something your attendees can take home to remember their event experience. Don't forget to order lanyards. Check out our Lanyard options. We recommend a double oval clip to limit the amount of flipping and turning.
All Event Badger orders are made in the USA and come with free shipping.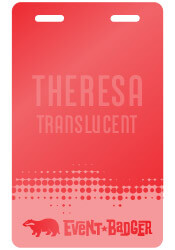 Our Standard Translucent badge is a one-color frosty etched design. Select a color to match your event. 11 color options to choose from.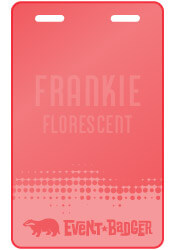 Our florescent translucent badge is a one-color frosty etched design. The bright fluorescent color options give off a neon glowing edge.
Tell us your size and quantity
to get a quote.
Send us your artwork or
work with our designers
Send us a spreadsheet of your attendees' names to personalize each badge
We have hand selected a set of standard colors to be the lowest cost options. Don't worry! There are more color options available. Talk with your project manager to see if the color you are looking for is available and they can get you a custom quote.
No, we picked acrylic because it is lightweight and durable. Our translucent badges weigh in at around 1 oz per badge.